SRI Total Document Service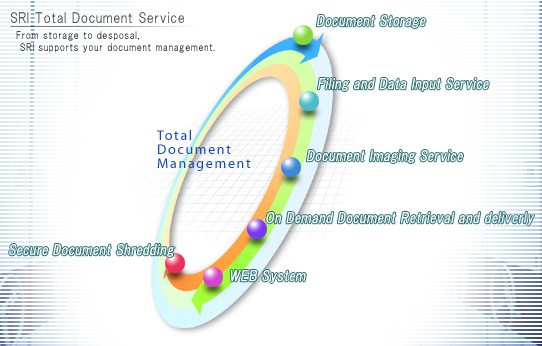 Document Storage Service
Storing and managing your business records at SRI information management center.

Secure Document Shredding
Helping you establish a cost-effective, secure and compliant document disposal program.


Retrieval and delivery service
On demand retrieval and scanning service upon your request within 30 - 60 minites.

Filing Service
fast and reliable, document filing, and document retrieval service

WEB System
stock control and various document services can be requested on a special WEB system.